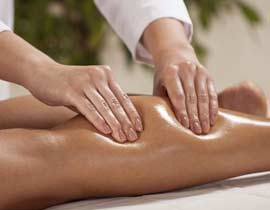 Deep tissue massage therapy is one of the many massage techniques utilized at Northern Hills Chiropractic. If you are looking for a treatment to address chronic and acute pain, deep tissue could be the answer for you.
Northern Hills Chiropractic has helped many patients return to their normal activities with Deep Tissue Massage Therapy. Our team of licensed Massage Therapists will evaluate your health history to determine if deep tissue massage therapy is the best option for you.
Deep tissue massage therapy is a technique that focuses on the deep layers of muscle and fascia in the body. The Northern Hills Chiropractic massage therapists use slow, firm strokes with deep finger pressure to treat a variety of ailments. Northern Hills Chiropractic uses Deep tissue massage to treat specific problems such as:
Upper and Lower Back Pain
Limited Range of Motion
Repetitive Use Injury
Carpal Tunnel Syndrome
Muscle Tension
Osteoarthritis
Sciatica
Fibromyalgia
Neck Pain
Deep tissue massage increases blood flow and helps to reduce inflammation by loosening tight tissue clusters in the muscles. Chronic and acute muscle tension, stress and injury often create bands of painful, rigid tissue called adhesion's in muscles, tendons, and ligaments. Muscle adhesions impact circulation, causing pain, limited mobility, and inflammation. Our North Calgary Massage Therapy clinic offers deep tissue massage, therapeutic massage, and hot stone massage to manually break down these adhesion's in order to relieve your pain and restore normal movement and range of motion. We invite you to book an appointment for Therapeutic Massage Therapy at Northern Hills Chiropractic and allow us to help you relax as we massage away your stress and tension.
If you suffer from chronic pain, we can help! Deep tissue massage therapy is only one of the many therapeutic massage techniques used at Northern Hills Chiropractic. To learn more about the massage treatment that is best for your situation, we invite you to contact our office!
No referral is ever required to schedule an appointment
at Northern Hills Chiropractic.
---