At Northern Hills Chiropractic, we use Cold Laser Therapy to decrease pain and inflammation and to increase blood flow, increase blood oxygenation, and increase ATP activity. ATP is the body's process to heal tissues.
Cold Laser therapy can be used to treat injuries, even ones that are deep and chronic. It has been shown to be effective in treating conditions such as osteoarthritis, Achilles tendinitis, plantar fasciitis, and low back pain, just to name a few.
What Can I expect during a Cold Laser Therapy Session?
During your Cold Laser Therapy session, you may feel a warm tingling sensation from the laser. There should be no pain or discomfort during or after your treatment. Sometimes patients feel immediate relief; however, it normally takes several treatments to feel the full healing effects of a Laser Therapy Session.  Much depends on the type, severity, and duration of your specific injury.
What are the benefits of Laser Therapy?
Rapid Cell Growth
Faster Wound Healing
Increased Metabolic Activity
Reduced Fibrous Tissue Formation
Anti-Inflammatory Action
Increased Vascular Activity
Stimulates Nerve Function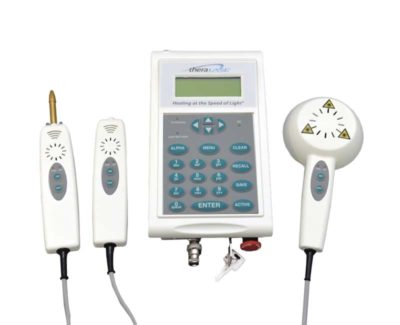 Which Conditions Respond Well to Laser Therapy?
Soft Tissue Injuries
Tendinitis
Headaches
Sprains/Strains
Back and Neck Pain
Sciatica Pain Treatment
Repetitive Strain Injuries
Carpal Tunnel Syndrome
Bursitis
Chondromalacia Patellae
Muscle Pain
Herniated Disc
Plantar Fasciitis
Tennis Elbow
Skin Problems
Arthritis
Nerve Pain
Jaw Pain/TMJ
Herpes (Shingles)
RSD (CRPS)
Whiplash
Bell's Palsy
Non-Healing Wounds
Fractures
Lymphedema
Peripheral Neuropathy
Unlike many pharmacological treatments that mask pain or only address the symptoms of the disease, Laser Therapy treats the underlying condition or pathology to promote and accelerate healing resulting in effective and long-lasting pain relief.
By combining your Laser Therapy treatment with other services such as Chiropractic and Massage Therapy at Northern Hills Chiropractic, we can offer a one-stop trip to help treat your injuries and get you moving again!
No referral is ever required to schedule an appointment
at Northern Hills Chiropractic.
---